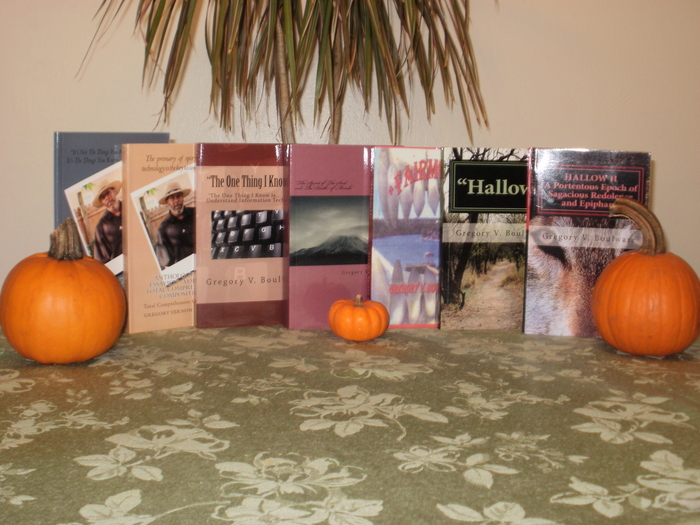 /*
"TrumpTown USA And The K.K.K."
By
Gregory V. Boulware, Esq.
https://boulwareenterprises.wordpress.com/...
"Coded By Race!"
https://en.wikipedia.org/wiki/Fred_Trump
"Fred Trump, chair, 27-year-old Donald Trump, president) charged with "violating the Fair Housing Act of 1968.""
"Donald Trump, then a candidate for presidency of the United States, denied that his father had been arrested, or that he had been in the KKK!"
Trump had begun a career in home construction and sales. The development company was incorporated as E. Trump & Son in 1927, and grew to build and manage single-family houses in Queens, barracks and garden apartments for U.S. Navy personnel near major shipyards along the East Coast, and more than 27,000 apartments in New York City.
Trump was investigated by a U.S. Senate committee for wartime profiteering (1954), and by the U.S. Justice Department's Civil Rights Division for civil rights violations (1973). According to The New York Times and The Washington Post, Trump's reputation as a landlord inspired a critical song by tenant and folk singer, Woody Guthrie.
Friedrich Trump's name was incorrectly recorded as Trumpf on the passenger list of his ship when he immigrated to the USA. Britt Peterson of The Boston Globe reports, based on the Blair biography, that the family had changed the spelling from the ancestral Drumpf, sometime during the Thirty Years' War (1618–1648).
Frederick Christ Trump was born in the Bronx on October 11, 1905.Trump was one of three children of German immigrants Elizabeth (née Christ) and Frederick Trump. He had a younger brother John and an older sister Elizabeth Trump Walters (1904–1961).
On Memorial Day in 1927, the Ku Klux Klan marched in Queens to protest that "Native-born Protestant Americans" were being "assaulted by Roman Catholic police of New York City". Fred Trump was one of seven men who were arrested that day "on a charge of refusing to disperse from a parade when ordered to do so."
In 2016, Vice magazine reported on their investigation of earlier newspaper clippings and found that Trump was the only person arrested who was not charged with any crime, leading them to conclude that he could have been a bystander; they also speculated that Trump may have been a member of the KKK, which had gone through a revival in urban areas after 1915. When asked about the issue in September 2015 by The New York Times, Donald Trump, then a candidate for presidency of the United States, denied that his father had been arrested, or that he had been in the KKK.
In 1954, Trump was investigated by a U.S. Senate committee for profiteering from public contracts, including overstating his Beach Haven building charges by $3.7 million. In testimony before the Senate Banking Committee in 1954, William F. McKenna, appointed to investigate "scandals" within the FHA, cited Fred C. Trump and his partner William Tomasello as examples of how profits were made by builders using the FHA. McKenna said the two paid $34,200 for a piece of land which they rented to their corporation for over $60,000 per year in a 99-year lease, so that if the apartment they built on it ever defaulted, the FHA would owe $1.5 million on it. McKenna said that Trump and Tomasello obtained loans for $3.5 million more than the apartments cost.Trump testified before the Senate Banking Committee the following month as it investigated "windfall profits." He said that builders would not have built apartments under an expired post-war loan insurance program if regulations had set inflexible limits on loans issued by the FHA. Folk icon Woody Guthrie, who from 1950 was a tenant in one of Trump's apartment complexes in Brooklyn, criticized Trump as a landlord. He wrote lyrics that accused his landlord of stirring up racial hate "in the bloodpot of human hearts".
In 1973, the Civil Rights Division of the U.S. Department of Justice (DOJ) filed a civil rights suit against the Trump Organization (TO; Fred Trump, chair, 27-year-old Donald Trump, president) charging it with "violating the Fair Housing Act of 1968." In response, Trump attorney Roy Cohn filed a counter-suit against the government for $100 million, "portray[ing] the Trumps as the victims," claiming the DOJ's "falsely accusing them of discrimination."
The suits arose after complaints to the New York City Commission on Human Rights and to the Urban League led the League and other groups to send black and white "testers" to apply for apartments in Trump-owned complexes, which led them to conclude that whites got apartments in the buildings of their interest, while blacks generally did not; both advocacy organizations then raised the issue with the Justice Department. As reported by Wayne Barrett and Jon Campbell for The Village Voice, citing court records, "four superintendents or rental agents confirmed that applications sent to the [TO] central office for acceptance or rejection were coded by race.
"An early Village Voice article by Wayne Barrett in 1979 cited court records from the case and reported that a TO rental agent indicated he had been given instructions by Fred Trump "not to rent to blacks" and to "decrease the number of black tenants" by encouraging their relocation to other housing. After approximately two years in court, a consent decree between the DOJ and the TO was signed (June 10, 1975), with both sides claiming victory—the TO for its perceived ability to continue to deny rentals to welfare recipients, and the head of DOJ's housing division for the decree being "one of the most far-reaching ever negotiated," as it personally and corporately prohibited the Trumps and the TO from "discriminating against any person in the terms, conditions, or priveleges [sic.] of sale or rental of a dwelling," and "required Trump to advertise vacancies in minority papers and list vacancies... [preferentially, with a Center of] the Urban League," as well as to use the ads to inform potential minority applicants that they had equal opportunity to seek housing at TO properties. Finally, it required the TO to "promote minorities to professional jobs," and it ordered the Trumps "to 'thoroughly acquaint themselves personally on a detailed basis' with the Fair Housing Act." The Justice Department would subsequently further complain that continuing "racially discriminatory conduct by Trump agents has occurred with such frequency that it has created a substantial impediment to the full enjoyment of equal opportunity."
A Kluxer To The End:
Fred Trump suffered from Alzheimer's disease for six years. He fell ill with pneumonia in June 1999 and was admitted to Long Island Jewish Medical Center in New Hyde Park, where he died at age 93 a few weeks later. Trump's estate was estimated by his family at $250 million to $300 million; his funeral was held at the Marble Collegiate Church. He is interred at Lutheran All Faiths Cemetery in Middle Village, Queens. His widow, Mary, died the following summer, on August 7, 2000, in New Hyde Park, New York, at age 88.
>
They got 'Al Capone' (and quite a few others) on "Tax Evasion!"
You all know who voted for this individual...would you now stand by and watch what happens next in the arena of Republican Domination? Will the world end tomorrow with his finger on the trigger of world annihilation?
http://www.dictionary.com/browse/annihilat...
Article Source:
Trump Has Been Telling Us Who He Is For Years, Who Are We?
https://en.wikipedia.org/wiki/Fred_Trump
https://search.yahoo.com/search?ei=UTF-8&f...
http://wbur.org/cognoscenti/2017/08/16/cha...
...VOTE AS IF YOUR LIFE DEPENDED ON IT - BECAUSE IT DOES!
Til Next Time...
'G'
http://blackinamerica.com/cgi-bin/blog.cgi...
~ "Sankofa" the "Maafa" ~
"The Black Man has never been a competitor, but has always been subservient to the white race. And just as long as he remains subservient, his position is secure, and just as soon as he becomes a competitor, his fate is sealed."
~Dr. Benjamin Hayes, Eugenicist, 1905~
http://blackhistory.com/content/273292/maa...
"The Sankofa symbolizes the Akan people's quest for knowledge among the Akan with the implication that the quest is based on critical examination, and intelligent and patient investigation.
The symbol is based on a mythical bird with its feet firmly planted forward with its head turned backwards."
http://blackhistory.com/content/288611/san...
Mayor Mitch Landieu of New Orleans: "A Sanitized Confederacy"
Posted By: Janet Jackson
Thursday, August 17th 2017
http://hbcuconnect.com/content/326942/why-...
http://www.huffingtonpost.com/entry/new-or...
~ Donald Trump Calls on Russia! ~
http://blackinamerica.com/content/295521/d...
~ "Not One Word Of Sympathy From Lips Spewing Hate!" ~
http://blackinamerica.com/content/293580/n...
~ "Eating Jim Crow! ~
http://blackinamerica.com/content/293108/e...
~"Washington's Plea to the Sultan of Morocco In The Americas"~
http://blackinamerica.com/content/292084/w...
~ "Sedition – Treason, What's The Difference?" ~
http://blackinamerica.com/content/291859/s...
~ "Coat of Arms" ~
http://blackinamerica.com/content/292074/c...
More Educational Values:
https://independent.academia.edu/GregoryVB...
https://www.academia.edu/
*/
#Mumia #FreeMumia #TakeDownTheRizzoStatue #BLM #3rdEye #BoulwareBooks #FindingYourRoots #FirstNations #HouseofJudah #NAACP #WilliamStill #PhillyTrib #MuhammadAli #MichaelCoard #RodneyMuhammed #KnowledgeIsKing #NativeVoices #SunnyRedCloud #socialmedia #TheJohnsonHouse #Sallassie #BlackLivesMatter #FirstNations #NativeAmericans #Freedom #Biracial #BlackIndians #Latinos #History #ManyriversPBS #Emancipation #Americans #12Tribes #Boycott #JohnLewis #DrKing #MartinLutherKing #JesseJackson #BlackPanthers #IndependentBlackMedia #NavajoNationCouncil #NavajoCodeTalkers #NativeTeams #AIVMI #WordPress #BlogSpot #Amazon #KDP #Tumblr #PinteRest #trump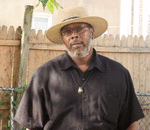 Posted By: Gregory V. Boulware, Esq.
Thursday, August 17th 2017 at 12:05AM
You can also
click here to view all posts by this author...