The people of the Christian Bible were ignorant to science that we know today because they thought that homos*xuality and lesbianism were of the devil and not of God.
Iíve witnessed two gay male born in my family. When they were about 4 years old I knew they werenít right!
Homos*xuality and lesbianism is a mis-hap of nature just like being born left-handed is a mis-hap of nature except that with homos*xuality and lesbianismís mis-hap is in the brain and the physical body that some men could look also perfectly like a female.
I said all that to say that the White manís Christian Bible is not Black Americaís guide. Black Americaís time is soon coming when we will write our own scriptures!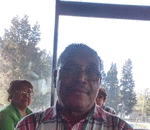 Posted By: Harry Watley
Wednesday, September 13th 2017 at 3:11PM
You can also
click here to view all posts by this author...