King in the Wilderness chronicles the final chapters of Dr. Martin Luther King Jr.'s life, revealing a conflicted leader who faced an onslaught of criticism from both sides of the political spectrum. While the Black Power movement saw his nonviolence as weakness, and President Lyndon B. Johnson saw his anti-Vietnam War speeches as irresponsible, Dr. King's unyielding belief in peaceful protest became a testing point for a nation on the brink of chaos.
Dr. King's leadership during the bus boycotts, the sit-ins and the historic Selma to Montgomery marches is now legendary, but much of what happened afterward – during the last three years of his life – is rarely discussed. It's a time when Dr. King said his dream "turned into a nightmare." From the passage of the Voting Rights Act in 1965 to his assassination in 1968, King remained unshakably committed to nonviolence in the face of an increasingly unstable country.
The documentary debuted at the 2018 Sundance Film Festival and is directed by Peter Kunhardt (HBO's Emmy-winning Jim: The James Foley Story). Drawing on conversations with those who knew Dr. King well, including many fellow members of the Southern Christian Leadership Conference (SCLC), King in the Wilderness reveals stirring new perspectives on Dr. King's character, his radical doctrine of nonviolence and his internal philosophical struggles prior to his assassination in 1968. The documentary also features archival footage, behind-the-scenes video of Dr. King's private moments, intimate archival photographs and phone conversations recorded by President Johnson, who was both ally and adversary in King's fight for civil rights.
Available Mon, Apr 2 at 8:00pm ET on HBO GO and HBO NOW
Available Tue, Apr 3 On Demand
Television
Mon, Apr 028:00 pm ETHBOMon, Apr 0211:00 pm ETHBO LATINOTue, Apr 033:40 am ETHBOTue, Apr 033:40 am ETHBO LATINOTue, Apr 038:30 pm ETHBO2Wed, Apr 0410:30 am ETHBOWed, Apr 0410:30 am ETHBO LATINOWed, Apr 0411:05 pm ETHBOWed, Apr 0411:05 pm ETHBO LATINOSat, Apr 072:00 pm ETHBO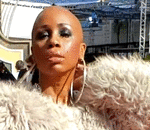 Posted By: Tanisha LaVerne Grant
Sunday, April 1st 2018 at 1:36PM
You can also
click here to view all posts by this author...