race of people and here is how!
We begin with the slave ships coming from the continent of Africa, okay. The point to remember is that the slave ships are coming from the continent of Africa. Next, we focus on the cargo the slave ships were transporting to White America the North American continent. The cargo the slave ships were transporting were all 100% African people from different African countries in Africa. Please take note that Black Americans a different race of people from African people were not on any of those slave ships coming from Africa. Now that we understand that only Africans were on those slave ships Iíll go to my next point.
We pick up when the African slaves exited the slave ships and displayed on auction blocks to be sold to White American people. Incidentally, most of the African slaves brought to White America were females African slaves of childbearing age. The White slave masters bought these African slaves and took them back to their plantations and immediately began to breed themselves with the females of childbearing age. African females that were impregnated during the voyage to White America sold for more! The slave masters continue to breed with these same slaves over a period of 300 years until Pres. Abraham Lincoln outlawed plantation slavery in 1865, but by that time a new race of people were into existence because of the systemic and institutionalized breeding process that lasted for 300 years.
Biologically and scientifically what happened is that enough White/Caucasian DNA caused enough African DNA to vanish that the slaves were no longer Africans and at the same time not enough White/Caucasian DNA was deposited in the slaves that the slaves biologically and scientifically could be considered White/Caucasian people. Consequentially, biologically and scientifically you are left with no other options or classifications except that the slaves are a NEW race of people that had never before existed anywhere on this earth before plantation slavery started in this country in the late 1600s.
What does all this mean? It means that Black Americans are a made people and not created by God as other races were created by God in their own country and that is why Black Americans are without a country; without a prophet, without a religion, and without our own religious book until now.
We, Black Americans have our own prophet, Christ Harry which certifies we are connected to God. Next, we will get our own country by an act of God with in the lifetime of Christ Harry that will be the territory from the northern borders of North Carolina into the Gulf of Mexico and from the middle of the Mississippi River into the Atlantic Ocean which is the territory that the White slave masters bred Black Americans into existence what a mighty blessing and appropriate blessing God is given to us Black Americans descendents of plantation slaves directly and indirectly.
So, Black Americans are wrong to implant themselves in the White manís Christian Holy Bible because we are NEW race of people and we are equally wrong to force ourselves in the Arabian peopleís Holy Quran since all the stories told in the Holy Quran are the exclusive stories of the Arabian people.
Black Americaís stories will be told in our own holy book of our own religion name LIFE which means to experience a divine resurrection is where I was stories will be told of how God came and redeemed us from White Americaís oppression and made it possible for us to live a brand-new life in a country of our own!
What say you!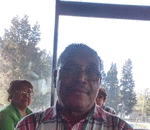 Posted By: Harry Watley
Saturday, August 18th 2018 at 10:02AM
You can also
click here to view all posts by this author...