Mr. Polight argues the virgin birth/Immaculate Conception. He advises going to the Bible concordance and what the Greek says is that a virgin birth is a woman unmarried having a child.
I would advise Mr. Polight that he has nothing to do with the Christian religion that belongs to the European Gentiles the same people that apostle Paul evangelized and started the religion Christianity based on Christ Jesus who Apostle Paul claim struck him with a beam of light on his way to Damascus.
Mr. Polight is not who apostle Paul evangelized and therefore what the true Christians who are the European Gentiles believe and established as their own religion Mr. Polight has nothing to do with it!
Mr. Polight cannot condemn or uphold what the European Gentiles belief because it is their belief and not Mr. Polightís belief!
Mr. Polight should be concerned about himself, his race, his religion, his own spiritual book/Bible, the name of his prophet, and then God.
If Mr. Polight had the wisdom I have he would not be concerned about what another race believes. Mr. Polight has been misled and it is only through me that Mr. Polight can save himself!
I am A Black American and I have nothing to do what another race believe and Mr. Polight must feel the same as I feel since I am Mr. Polightís first genuinely anointed prophet anointed by the same God that anointed all the Hebrew Israelites Jewish prophets and prophet Mohammed anointed me, Christ Harry approximately 10 years ago!
What say you!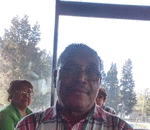 Posted By: Harry Watley
Thursday, October 11th 2018 at 9:35PM
You can also
click here to view all posts by this author...