prophet is he will be the only single man to point out that the entire Black American race is wrong and how they are wrong spiritually and divinely speaking.
No Black American man before me, Christ Harry has ever informed our race that our prophet must be a Black American man himself and therefore Christ Jesus who was a Jewish Caucasian man and Prophet Mohammed a Saudi Arabian man cannot be Black Americaís spiritual leader because of the racial differences!
Elijah Poole Muhammad was wrong to embrace the Islamic religion in any form. Mr. Louis Farrakhan is doubly wrong to embrace the Islamic religion as well and encourage my Black American people that our way is the Saudi Arabian peopleís way, but we are Black Americans a race of people completely different from the Saudi Arabian people! How stupid could Mr. Farrakhan? Mr. Farrakhan and everyone else will remain stupid and ignorant until our first genuinely anointed prophet revealed how we are wrong and that I have done!
The fact of the matter is that you all after hearing pure and un-adulterated truth that the prophet and his people must racially match you all donít have the strength and the love of God to trust in the truth that your very eyes witness that since prophets a racially different Black Americaís prophet must be a Black American man and that would exclude Prophet Jesus and Prophet Mohammed!
I am Black Americaís first and genuine prophet anointed prophet by the same God that anointed Prophet Moses, Prophet Mohammed and Prophet Jesus.
Surely, if I am a false prophet surely you all can produce someone who have said prophets a racially different before I first said it! But, you all canít. Consequentially, I am Black Americaís Shepherd to put Black Americans on the straight way to our salvation and sovereignty in a country of our own as I have pointed out.
What say anyone!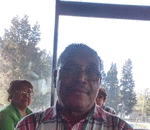 Posted By: Harry Watley
Friday, January 11th 2019 at 4:15PM
You can also
click here to view all posts by this author...