Black Americans are the only race that God did not create and thatís why Black Americans are without our own country as other races like the Chinese race that God hand created has their own country, China.
Black Americans were made by the European man from England when slavery began in 1619 the first and every slave ship that left the shores of Africa bound to the new world of North America were all Africans and not Black Americans descendents of plantation slaves because Black Americans did not exist yet.
After those African slaves stepped ashore the African slaves were all bought by the old White slave masters from the slave traders with real English money; pounds and shillings.
The slaves were then driven to the slave masterís plantations and immediately the White men began to breed their DNA into the first wave of African slaves and continued to breed with the same slaves for 300 years until Pres. Abraham Lincoln outlawed plantation slavery. But, by that time over 40 million slaves existed that were neither Africans nor Caucasians. The slaves are a NEW race of people. There are no records of physical evidence of the Black American race ever existed in any parts of the African continent and therefore Black Americans did not come from Africa, but instead Black Americans are a NEW race of whose origin was orchestrated by the old White slave masters.
What Iíve just laid out I did not see it myself until God showed it to me making me the first and only Black American to be positive about our origin since I am Black Americaís first anointed prophet.
What say anyone!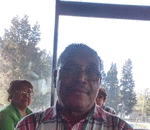 Posted By: Harry Watley
Friday, March 15th 2019 at 1:08AM
You can also
click here to view all posts by this author...