The day we Black Americans learned that our prophet must be a Black American man anointed by the same God that anointed Prophet Mohammad and Jesus, and that day was 10 years ago.
But, today we still reject this divine truth that I brought to us directly from God 10 years ago and you all are going to pay dearly for rejecting the truth!
What is going to make your penalty and punishment so bad is that you are rejecting the truth Iím giving you without having anything of your own to present that would logically justify your rejection of the truth that since prophets are racially different, religions are racially different and religious books are racially different as well. That means each phrase must have their own prophet, their own religion and their own spiritual book.
Black Americans are wrong about all three; who our prophet is, what our religion is and must write our own spiritual book.
What say anyone!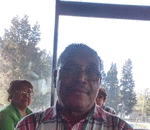 Posted By: Harry Watley
Friday, March 15th 2019 at 1:29AM
You can also
click here to view all posts by this author...