My Mothers Doctor recommended this health supplement. Today is my second day taking it.
Are you familiar with it?:
Increase Oxygen Level In The Body With CellFood Supplements
Oxygen is needed by the cell and it helps provide the basic building block that the body needs to survive. Without Oxygen, the body cannot create new cells. Moreover, Oxygen is also crucial for immune system support as it can help kill bacteria and fuel the body's defenses against virus and other foreign bodies. Increasing the level of Oxygen can be achieved by doing more physical activities. However, this feat may be difficult for people who are in their advanced age. As such, supplementation is the best option.
Improves Oxygen And Nutrient Delivery
The Lumina Health's Cellfood Liquid Oxygen + Nutrient Supplement is a nutritional formula that can help improve the delivery of oxygen and nutrient all over the body. It is designed to help the blood collect more oxygen that is readily distributed all over the body. There are many benefits of improving the oxygenation of the cells. The efficient delivery of oxygen can help improve the overall well-being. This equates to better metabolism and energy.
Won't Oxygen Cause Oxidative Stress?
There are several concerns about the presence of too much oxygen causing oxidative stress. Oxidative stress can cause premature aging and cell damage due to positively-charged oxygen ions. However, this supplement is designed so that it will not create any free radical damage. This is because this supplement releases oxygen that is negatively charged. Thus, the negatively-charged oxygen attracts the free radicals and binds to them to form stabilized oxygen.
How Does It Work?
Cellfood has a colloidal mixture just like the lymph fluid and blood. Aside from being negatively charged, it easily moves the nutrients through the cell walls thus the nutrients are easily absorbed and assimilated in the body. It utilizes the di-base and di-pole delivery system thus it can deliver nutrients and oxygen into the cells under all kinds of environment. This delivery system works in any polarity range as well as pH range. This does not only allow the efficient delivery of nutrients and oxygen but other important substances in the body.
CellFood Proprietary Blend
This supplement contains the CellFood Proprietary Blend. This blend ensures that the supplement is effective in stabilizing positively-charged oxygen so that the body can only delivery stabilized oxygen and nutrients to the cells. The ingredients used in creating this supplement include deionized water, catalyst altered water with fossilized organics, Deuterium sulfate, calcified seaweed, Magnesium sulfate, and grape juice. This supplement contains 500 milligrams of this proprietary blend. This ensures that the body has enough active ingredients that can bind to the positively charged oxygen.
Suggested Use And Intended Patients
For better results, use this liquid supplement regularly three times a day. The recommended dosage for this supplement is 8 drops of the liquid supplement in 8 ounces of liquid. It can also do wonders if taken right after doing a physically stressful activity. It is also recommended to be taken by the elderly or sick individuals to improve the delivery of oxygen and nutrient in the body. It is best taken in between meals for better absorption by the digestive tract.
Lumina Health CellFood Liquid Oxygen + Nutrient Supplement is a proprietary formula produced by NuScience Corporation in an FDA-compliant facility that is GMP certified by the Natural Products Association. Cellfood contains deuterium sulfate, ionic trace minerals, trace enzymes, and trace amino acids. It provides an unsurpassed oxygen and nutrient delivery system, and is absorbed quickly and efficiently by the body. Cellfood's unique structure oxygenates and feeds the cells— cleaning and tuning up the body's systems throughout the day. Cellfood is made from plant substances, and is yeast-free and gluten-free.
Provide unsurpassed oxygen and nutrient delivery
Clean & tune up the body's systems throughout the day
All Cellfood products are yeast-free, gluten-free, soy-free, alcohol-free, sugar-free, GMO-free, and vegan
Cellfood is created by a proprietary process in which these nutrient-rich plant substances are held in a negatively-charged suspension of deuterium sulfate (an isotope of hydrogen). The result is a remarkable formulation which— by utilizing the same technology used decades ago to split the atom— actually 'dissociates' (splits) water molecules within the body by weakening the bonding electrons, and gives birth to cascades of vital, life-giving oxygen. This newly-born oxygen, combined with an array of vital nutrients, is carried throughout he body— cleaning, toning and building the cells and tissues hour after hour, day after day. Since our bodies are over two-thirds water, this oxygen and hydrogen source is virtually unlimited.
How Cellfood Works
When you mix Cellfood with purified water or juice and ingest it, its proprietary water-splitting action begins the moment you take the first sip. This cascading time release of oxygen typically peaks within 8-12 hours, and then keeps working hour after hour. Cellfood releases oxygen whenever and wherever it's needed— and if no longer needed, no more is released. And, its essential natural minerals, enzymes, amino acids and electrolytes are delivered simultaneously throughout the body on the deepest cellular level.
Cellfood is a miracle of electromagnetic design. Since Cellfood is colloidal and negatively charged— just like the blood and lymph fluid— there is a natural synchronicity between these fluids. Cellfood and its nutrients move through the cell walls easily, and its vital nutrients are absorbed and assimilated quickly and efficiently. And, Cellfood is a di-pole, di-base delivery system, delivering its nutrients to the cells and tissues under any conditions. (Di-pole means Cellfood is effective in any polarity range of the body; di-base means it's effective in any pH range and will tend to normalize the body's acid/base balance). Therefore, Cellfood is exceptional as an overall delivery system not only for its own nutrients, but also for any other nutrients or substances introduced into the body within the same 24 hour period. Notably, there is no known toxicity associated with Cellfood.
https://www.luckyvitamin.com/p-6803-lumina-health-cellfood-liquid-oxygen-nutrient-supplement-1-fl-oz?LanguageCode=EN&locale=en-US&scid=scplp55977&sc_intid=55977&utmp_campaign=SC-US-ShoppingCampaign-NewCustomer-Prospects-C/S21-33-Nonbrand&branded=no&gclid=CjwKCAjwm-fkBRBBEiwA966fZH7-VxosoQ6SQj3uHRl7FG5tas5FG2UGHQhKTRiPbw-LJzDxGVFMeRoCFn0QAvD_BwE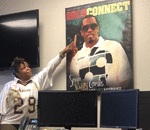 Posted By: Elynor Moss
Tuesday, March 26th 2019 at 1:15PM
You can also
click here to view all posts by this author...