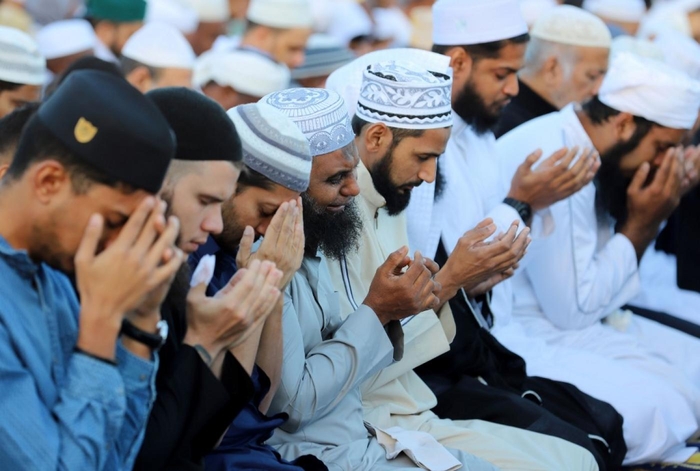 _________ VIEW THE ABOVE YOUTUBE POST ___________
Florida News and Economy / Pensacola / Social Media Movement
by NewsBlaze.com Writer
Last week a small online religious group based in Pensacola FL posted a manifesto laying out a program called - The Pensacola Project - which aims to increase the Muslim population in the city of Pensacola by 75%.
Based on statistics the current population of Muslims in the city is very low compared to the more metropolitan cities along the gulf. So it seems that this small band of radicals are hoping to catch up with the outside world by attracting more Muslim residence.
Although other cities in the panhandle have Muslim residence scattered about, particularly within central Florida. There are no cities in Florida that have become dominated by a Muslim population. This continues to leave them in the position of the "outsiders" vulnerable to the effects of Islamophobia.
But the Pensacola Project is attempting to centralize these scattered communities in the region by converting Pensacola into an " Islamic City " dominated by a Muslim community. They are utilizing their nationwide online platform to advertise that - Pensacola Stands Against Islamophobia - and that it is a place of refuge from the disease.
And as talk of this movement grows, it is causing a city wide split on the issue as some say this is bringing the city a lot of unwanted attention. While others are wondering could this actually increase the Muslim population ? But at the same time would it scare off those of other religious denominations ?
While the city itself is struggling financially to upgrade, the bigger picture in city hall is would a more progressive community help the economy revitalize ?
An article in The University of Washington Blog FOSTER noted :
" What is clear is that American Muslims fulfill a wide range of roles in America's economy. Many are business owners and entrepreneurs. Approximately 50,000 are physicians, comprising five percent of the nation's total …
make no mistake – American Muslims' economic contribution is already significant. Ogilvy Noor, the world's first specialist Islamic branding consultancy, launched by Ogilvy & Mather Worldwide Inc. in May 2010, estimated the consumer buying power of American Muslims in 2010 to more than $170 billion "
So while the opposition from those suffering from Islamophobia would be duly noted the bigger picture here is that a Muslim dominated city would increase the economy and tax revenue by 100% . And as they say " money talks " so yes, this experiment definitely has some legitimate perks for those in government who'd be willing to sell out the status Quo.
So as the #PensacolaProject continues to gain online momentum in the name of creating economic growth. It will be interesting to see if other U.S cities will put their prejudices aside and follow suit - creating Muslim dominated cities in every state. - wave of the future my friends ! ! !
NOTE : The #PensacolaProject was created by The Online Church of Black $yientology
Find Them Here @
http://religionofpower.weebly.com/
READ THE STORY THAT STARTED IT ALL
HERE
http://blackinamerica.com/cgi-bin/blog.cgi?blog_id=349081&cid=1
Posted By: American Made
Wednesday, July 3rd 2019 at 1:24PM
You can also
click here to view all posts by this author...