A house divided against itself canít stand or be as it was in the beginning (Make America Great Again). Something will change about White American.
The House of Reprehensive is abdominally against the Legislative Branch. Everything Pres. Trump is carry to do Mrs. Pelosi is abdominally against.
At this junction it is easier now to see and accept my prophecy coming to pass out of White America changing by a divine force GOD.
All of the Demsí candidates are for open borders and everything free for immigrants. It is just the right time for God to portion off the territory to be Black Americaís country soon or before I, Christ Harry Black Americaís first genuine anointed prophet passes-away.
I constantly ask God in my morning prayer to give me the best of minds; those that can think and help solve problems and promote the general well-being of our race and new country.
Christ Harry!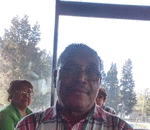 Posted By: Harry Watley
Friday, January 24th 2020 at 8:29AM
You can also
click here to view all posts by this author...