God said BE and it WAS that is how God did it. This means that all the races had no advantages over another race since brain functioningís were equal. No race is inherently smarter than other races.
All the races had the same equal opportunity to become the best steward of Godís earth.
As time passed the Caucasian race housed in Europe were the first to leave their country to explore the earth. In their exploration they took from other races and oppressed them which are normal and legal in Godís eyes.
This leads us to understand and take serious that development of the brain is a national security.
Since, my Black American race is a NEW race that God did not create God has the task and responsibility to catapult the Black American race to the front to show the world over that God exist and is the great equalizer and justice of humanity.
The first thing we need is a prophet and the second thing is our own country. The race that made the Black American race is the race to relinquish some of what they have for Black Americans to have our own country.
Christ Harry!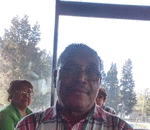 Posted By: Harry Watley
Saturday, April 4th 2020 at 4:49PM
You can also
click here to view all posts by this author...