You all my Black American people descendants of plantation salves both Christians and Muslims are the establishment. You were here before I was anointed.
I am the challenger! I am challenging you all to prove that I am wrong and at the same time I am proving that you all are wrong; not that Christianity or Islam is wrong, but that you all Black Americans are wrong to embrace Christianity or Islam.
The solid rock my challenge is base on is that since prophets are racially different and it is the first prophet anointed prophet who brings his people their religion means that religion are racially different as well.
The Christian religion is a White manís religion and the Islamic religion is an Arabian religion.
Black Americans are neither White nor Arab to claim either religion.
You all as prosecutor suppose to directly knock down my points you all donít do that. Instead, what you do is turn to scriptures from the same religion which has nothing to do with you all to reply. So, you are not proving me wrong.
Our confrontation is like a modern trial and wherein you all are suppose to be the prosecutor and I am the defendant and you all made the claim that I am the killer and I am saying I am innocent and you all not connect to the crime since there is no DNA evidence and I have a solid rock alibi.
What you are trying to is convince the jury that I am guilty because you feel I am guilty without evidence and that is not how it works.
Christ Harry!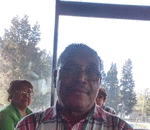 Posted By: Harry Watley
Sunday, April 5th 2020 at 1:32PM
You can also
click here to view all posts by this author...