Morning Mika Asks The Right Question On Breitbart, But...
By Frances Langum - CROOKS AND LIARS
At the beginning of this clip I was clapping. "Finally!" Someone (Mika Brezinski) is asking the question I've been asking for weeks!
BREZINSKI: Is Breitbart the reason that we now talked for two weeks about President Trump's claim that President Obama wiretapped Trump Tower? When President Trump exploded in the tweet storm two weeks ago, most wondered where he got that notion from. Many point to an article Breitbart posted a couple days before -- the tweets that made a similar charge. What exactly is the relationship between the Trump White House and the publication that Steve Bannon, himself, calls the platform for the alt right?
Finally! The news media is going to ask.
Does Breitbart.com have Trump's ear, and as a result operational control of White House policy?
READ MORE:
http://crooksandliars.com/2017/03/morning-mika-asks-right-question-breitbart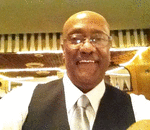 Posted By: Deacon Ron Gray
Sunday, March 19th 2017 at 9:21PM
You can also
click here to view all posts by this author...